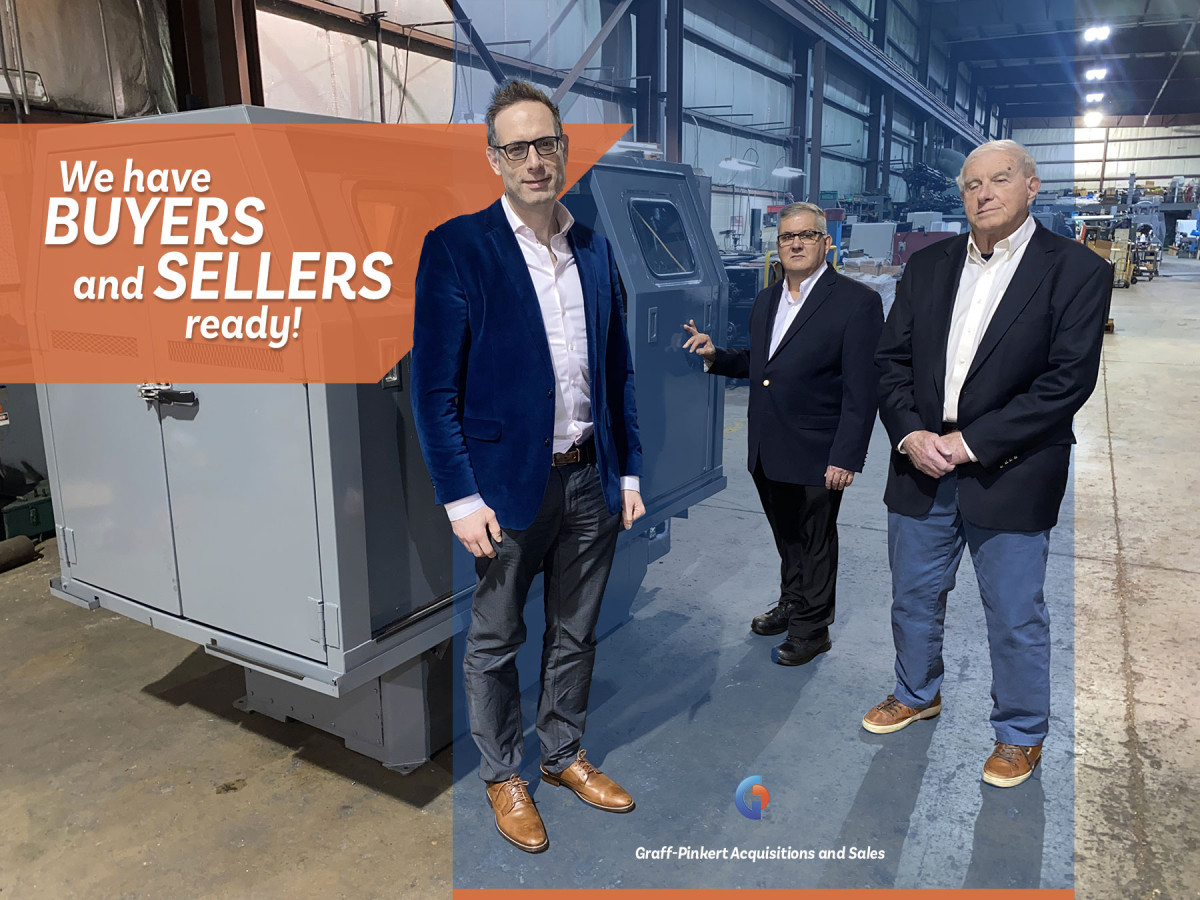 We have buyers and sellers ready!
---
What we do
Graff-Pinkert Acquisitions and Sales helps people grow their businesses through the acquisition of precision machining companies. We also help owners sell precision machining businesses when they feel it is time to exit.
The Graff-Pinkert team is talking to decision makers at precision machining companies everyday while we buy and sell used equipment, so we are constantly discovering new prospects who want to buy or sell businesses. 
We are a three-generation machine tool reseller specializing in the precision machining industry for 80 years. For over 20 years we have owned Today's Machining World, a B2B media company with a blog, podcast and social media presence specifically directed at the precision machining world. Those assets give us a sizable yet targeted network of potential machining company buyers and sellers as well as tremendous knowledge of the precision machining business. We're NOT generalists, as you often encounter when dealing with many business brokers.
Very often, we already have significant relationships with both the buyers and sellers in an acquisition deal. This helps us to evaluate both parties to ensure they have compatible interests and timeframes.
Another unique advantage of working with Graff-Pinkert is our ability as an equipment reseller to maximize the value of a seller's assets. The acquiring company may not want to pay for all of the seller's machines, but we can sell them for them.
Contact us for a consultation to see if your sales or acquisitions needs are a good fit for our services. As our gift to you for calling, Graff-Pinkert will provide you with a free table-top valuation of your company's equipment.